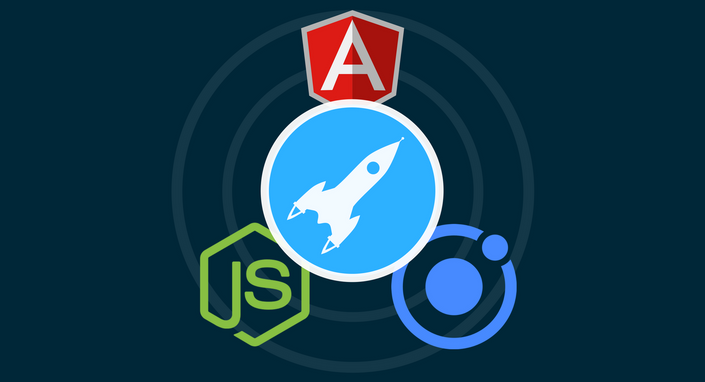 The Software Startup Manual
Building Successful Web & Mobile Applications With Ionic, Angular & Node.js
Watch Promo
Enroll in Course
What if you could launch your own software startup in the next 6 weeks?
The good news is: You can, and I'll show you exactly how inside this course.
In this course I'll explain the concepts, architecture and technologies that you need to develop a modern web & mobile platform. You will learn how to code both your frontend and backend to build a successful software that could be the start of your very own startup.
The best: Along the course you will only need one language - JavaScript!
The first half of the course is dedicated to building your backend using Node.js, Express and MongoDB - all well known of the super popular MEAN stack. Even if you have never touched backend code before I'll take you through all the steps needed to build and deploy a flexible and powerful REST API.
Did you know that even brands like Netflix, LinkedIn or the NASA leverage Node.js in their web applications?
Inside the second half of the course you will learn to build an awesome app using the Ionic Framework. This cross platform framework allows you to code your app using JavaScript (and Angular!), HTML and CSS. The result is an app that can run both as a website and as a mobile application. Oh and did I mention all of the apps code lives in one single repository? Bye bye separate Swift and Java project!
After finishing these 2 parts you have a decent skill for backend applications (in case you want to go the backend developer route) and also the necessary knowledge about creating performant and reliable apps powered by Ionic & Angular.
Thinking about it - you become a Fullstack Developer after finishing the course!
Your Instructor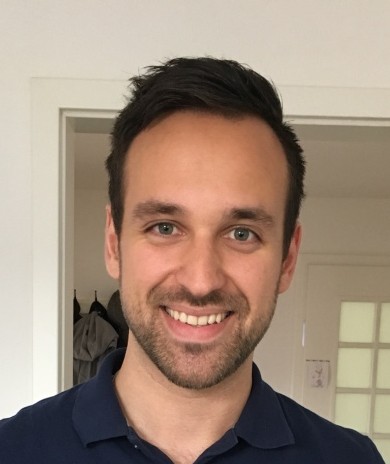 Hi, I'm Simon - your coding buddy inside the courses!
I'm working as an independent Developer & Consultant. Through my blog Devdactic and the online school Ionic Academy I shared countless tutorials, videos and resources over the last years with one goal - helping you to build great Apps.
While I started developing mobile apps with native iOS I soon transitioned to cross platform apps with JavaScript. Today, Ionic, Angular and Node.js are my main material day in & day out!
When I'm not developing or writing something you can find me in the gym or spending time with my amazing wife in one of the most liveable cities of the world - Muenster in Germany.
What will I build inside The Software Startup Manual?
Along the course we will build a startup like app together. We will incorporate many advanced techniques and services that you will need and at the same time try to keep the business logic small - so you can easily reuse the code for your next project!
This means, while the app doesn't really contain a lot of functions, many things happen unnoticed in the background on our server.
Also, these are just the images of the web version - of course the whole app also looks great inside the mobile application we create together!
So how does it look like?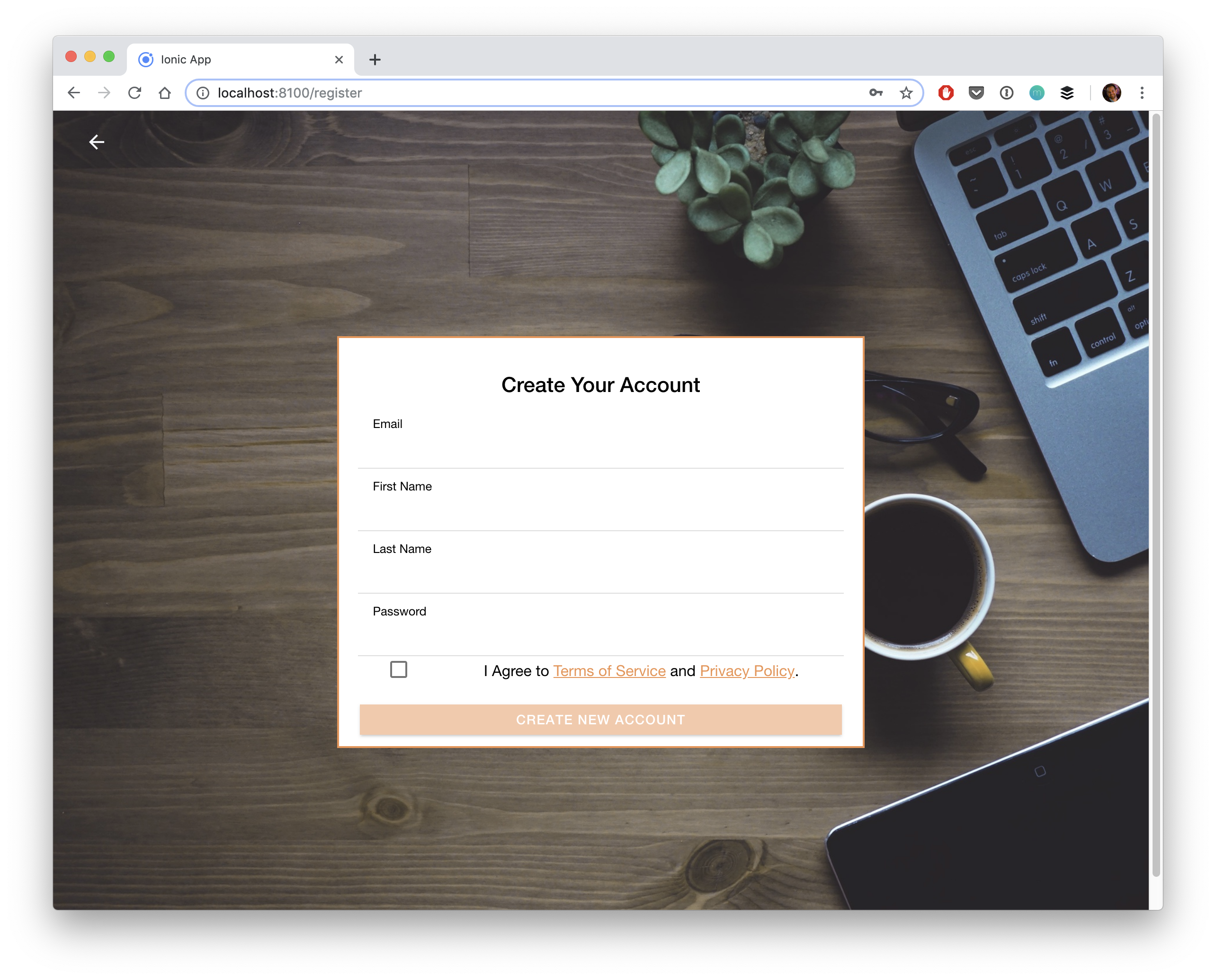 First of all we build the user authentication, which means a solid registration page followed by...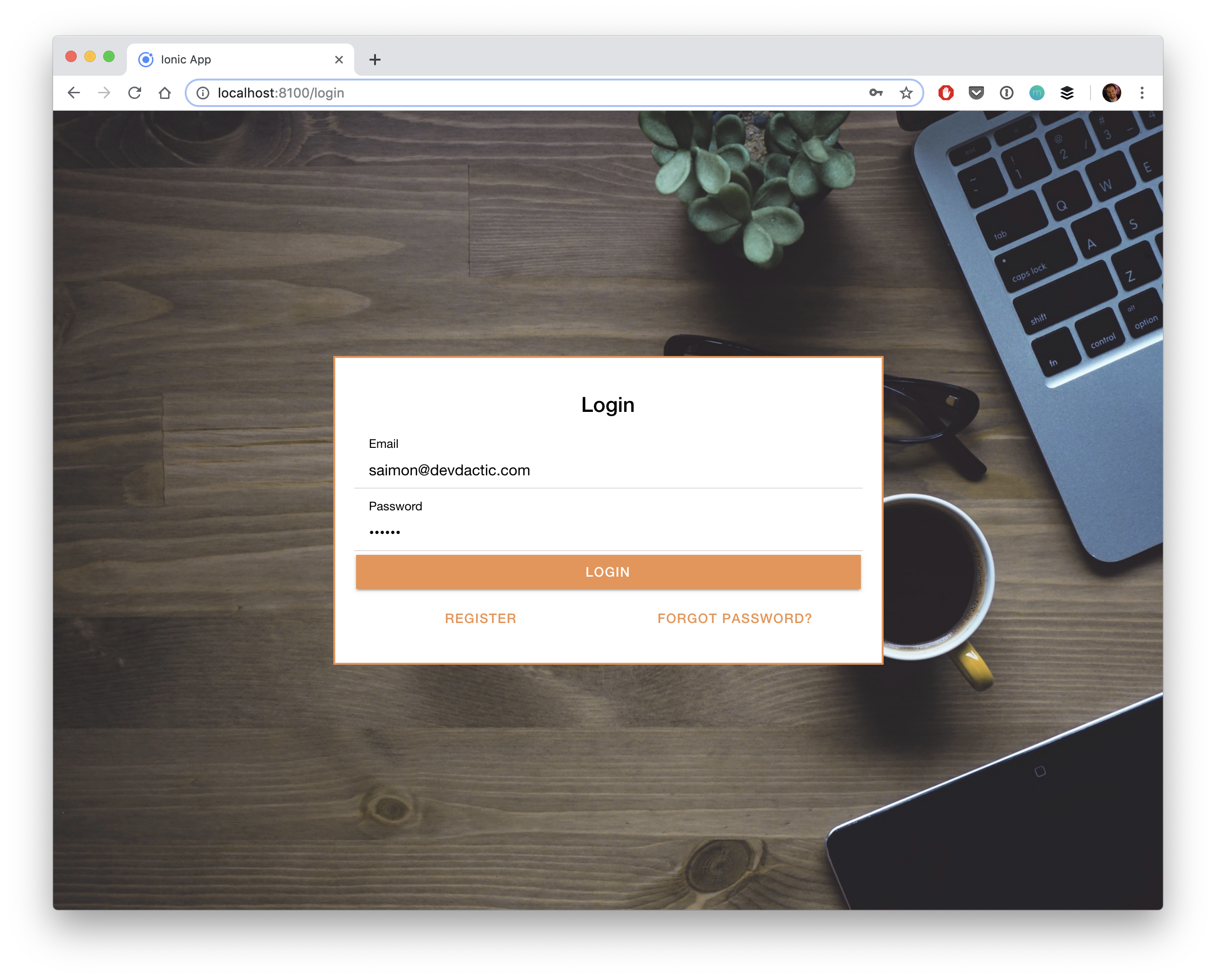 ... the login which has all the functionalities you expect! Once a user is then logged in, we can present him some data.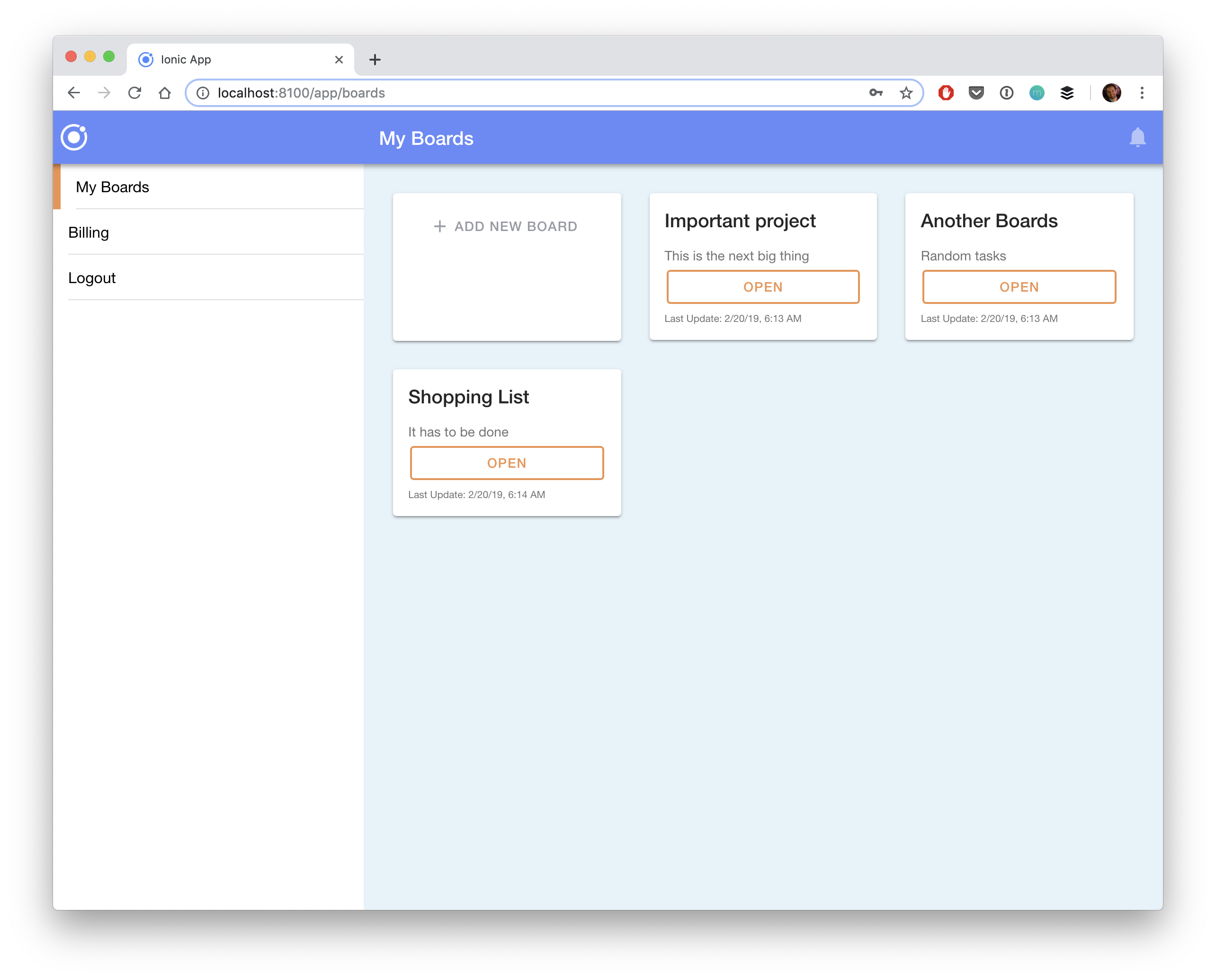 Inside the logged in area the user has the chance to manage projects & tasks, just like in a real project management app.

This is the general business logic in which we incorporate all the functions of our backend.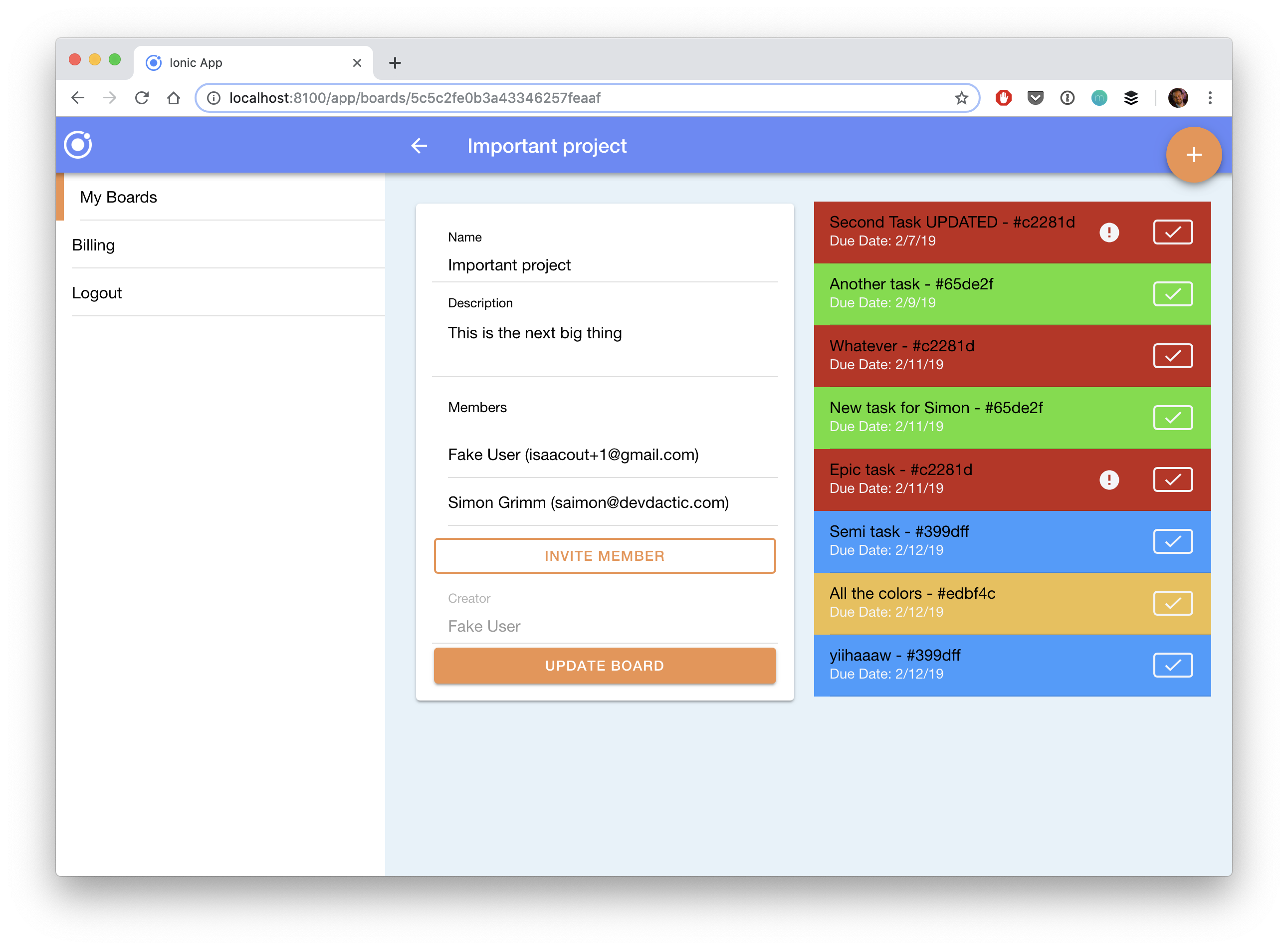 Each project can have some specific information, members that can be invited and of course a list of tasks with different priorities, colors, due dates... Well we got some logic in here!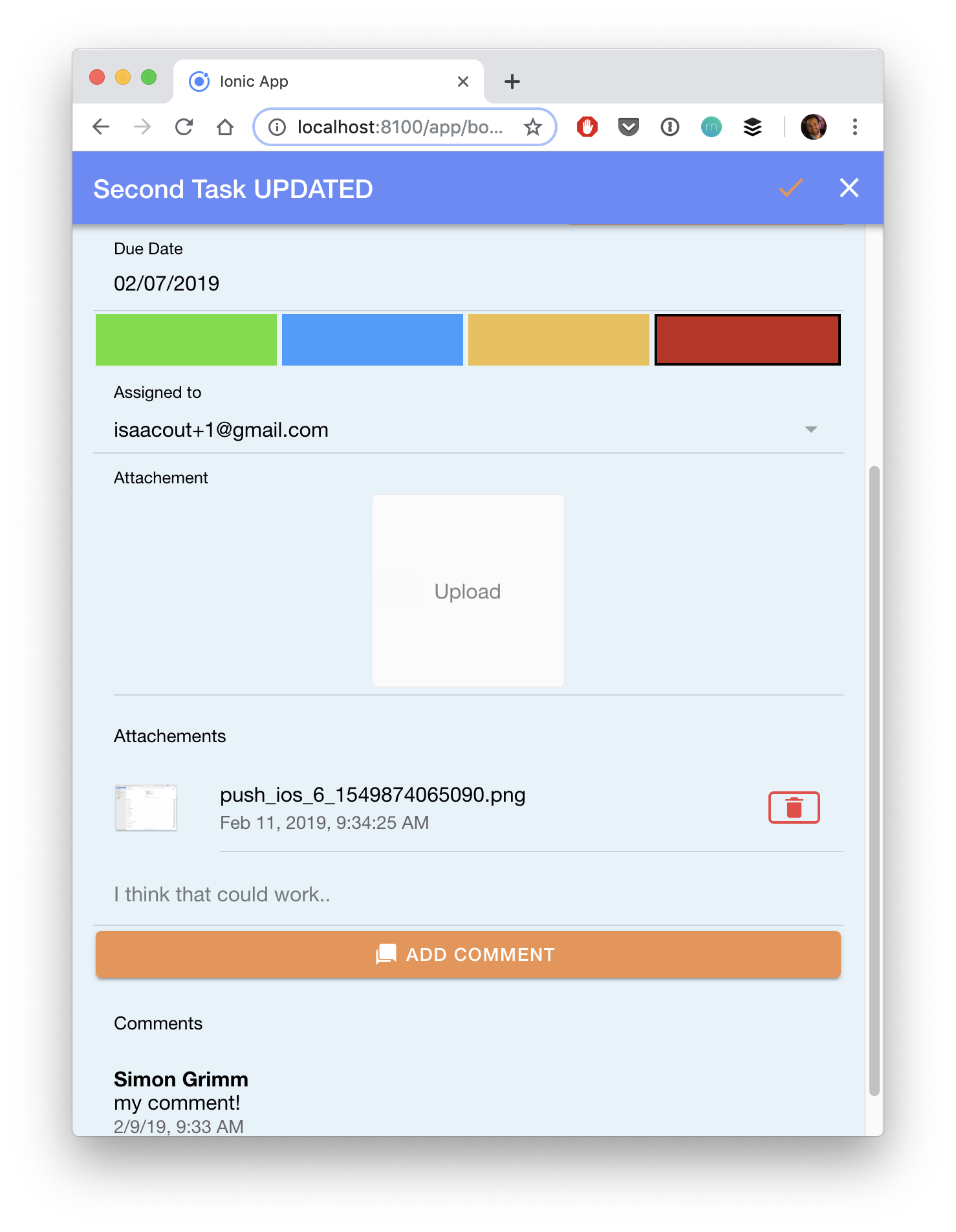 A task is made up of a lot of interesting pieces, comments and attachements! Once you assign tasks to a user, the backend will do the rest of the magic and send out some nice notifications!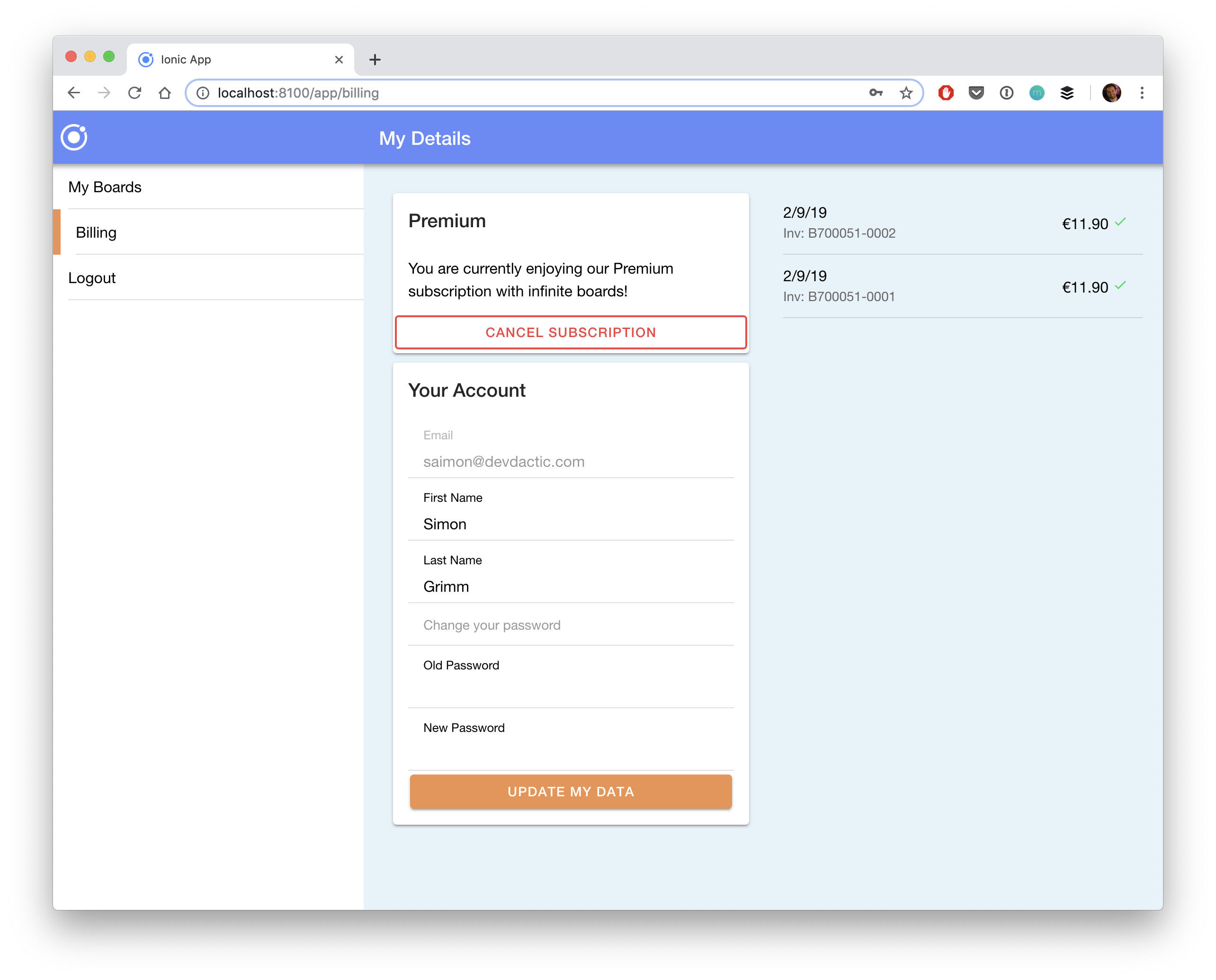 And finally, we also craft the billing section of our app. Users can upgrade to a premium version of the app which unlocks infinite boards, and the user can also see the created invoices which are directly hosted with Stripe!

These are of courses just images that can't really express how the app works. It looks like only a few functions - but what's behind all of this is even more important.
Do you want to build this and know what services we use?
Scroll down the page to find more information about the technologies we use on both the backend and frontend to power our startup app!
What People say about my content & courses:
"I found it just before i was going to throw my pc out of window and leave behind this developer life and go to live in a forest!"
---
"Simon, you're amazing :)! Thank you for what you're doing. You're a lighthouse in the darkness."
---
"Thank you Simon. You have been of immense help to me. I don't have enough words to express my gratitude."
---
"I am a big fan of your tutorials and your advice on your blog as well as youtube channel. I cannot express in words, how much I have learned from you. You are mentor to me."
---
"I am so glad I found your blog other day. You are doing a great job. Simple and easy to understand guides."

Course Curriculum
Introduction: Why This is the Course You Ever Wanted
Available in days
days after you enroll
Node.js, Express & MongoDB Basics
Available in days
days after you enroll
User Management & Sending Emails
Available in days
days after you enroll
What Exactly Will I Learn inside The Software Startup Manual?
This course is both video and text based and covers every aspect of creating a modern web platform including frontend and backend. Here's what's covered in both parts in detail.
Part 1 - The Backend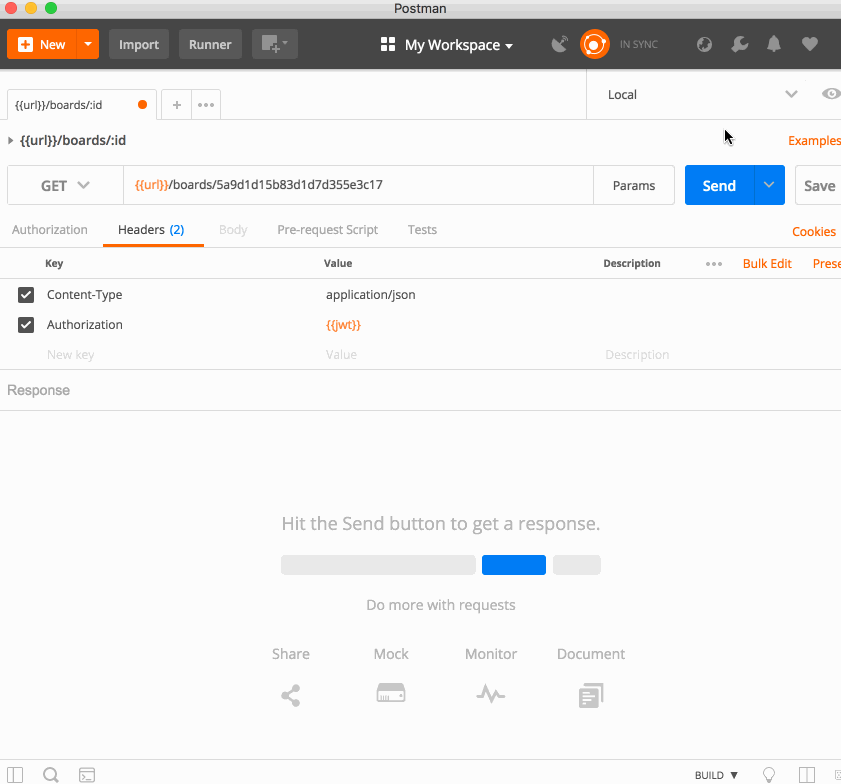 Inside this first part you provide all the logic and data for your later app, whatever form the frontend might have. Along the course you'll work on a simple case which needs a clean data structure, API routes and functions you expect from any modern SaaS. This means you will learn how to build a full blown subscription service including:
Creating a REST API
User Registration and management with JWT
Sending Emails from your Backend
Working with the Payment Gateway Stripe
Integration of Push Notifications with OneSignal
Using Amazon S3 File Storage
Deploying your API to Heroku
This backend has some specific logic for the project but can be easily reused for your next SaaS project in no time!
Part 2 - The Frontend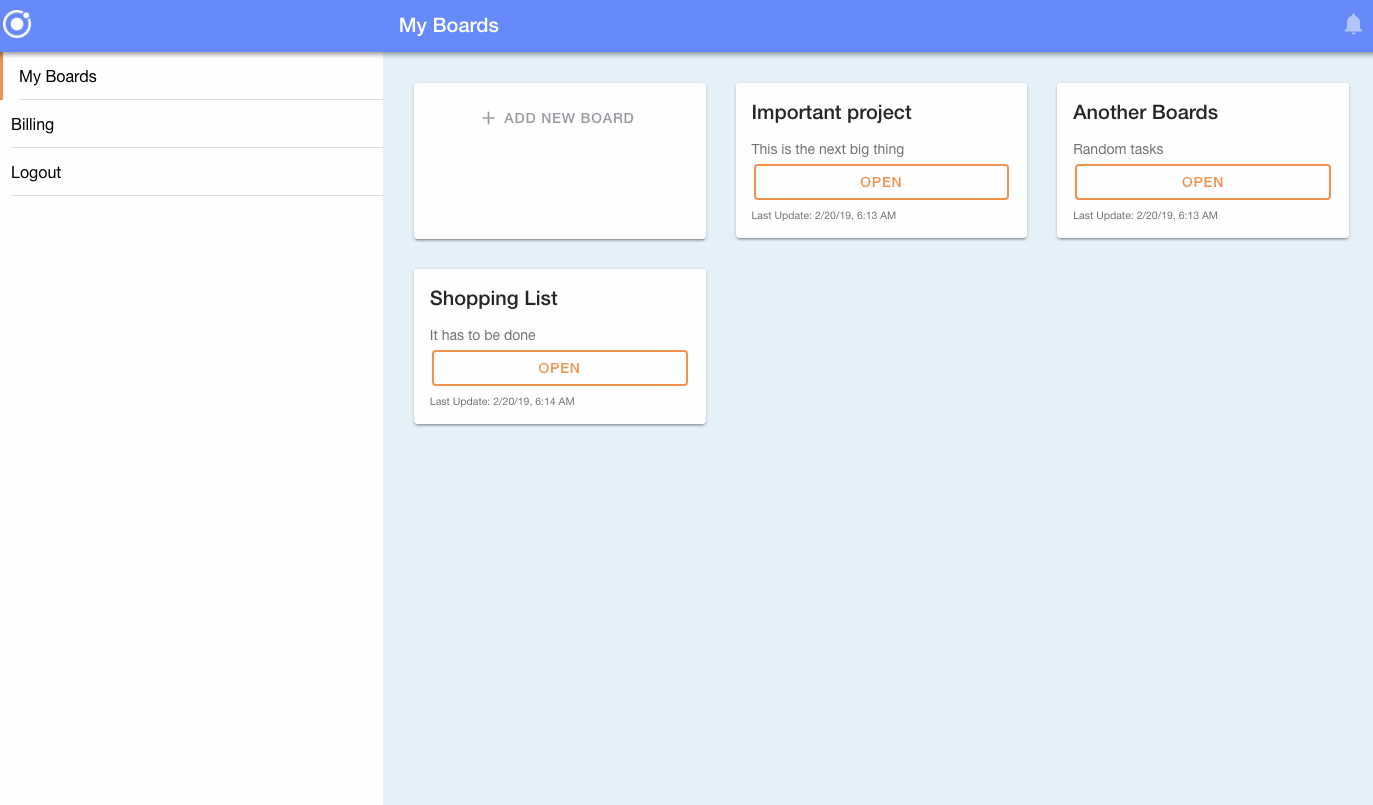 Everything of part 1 powers the logic of your app, but in this part you will actually build the interface so users can work with your app. The API first approach allows you to build any frontend you like - and in this course you will learn to build your frontend with Ionic 4. Your app can be deployed as a website and also be published as a native mobile app for both iOS and Android using Cordova tools, and you'll learn everything step by step:
Angular, Ionic & Cordova Basics
Working with the HttpClient and APIs
Building a User Registration and Login using JWT
Uploading Files from your App
Handling Push Notifications
Designing a Responsive Interface
Deploying Your App as a Website
Submitting Your App to the iOS App Store
Uploading Your App to the Google Play Store
As the business logic is kept as small as possible, this app could also be the template for your next killer startup app including the backend of part one!
Frequently Asked Questions
What skills do I need for the course?
Basic Software Development skills and understanding should be enough. We create a server from zero code, and we start with a completely blank Ionic app and cover all the details step-by-step so you don't miss anything!
I already know about Node.js and Ionic, why should I take this course?
When I was building my last startup I thought so as well - but only the basics are not enough for a fully functional platform. You need subscription management, webhooks, database queries, security... And you will learn all of these topics inside this course.
Which version of Ionic will be used?
This course will be based on version 4 of the Ionic Framework.
When does the course start and finish?
The course starts now and never ends! It is a completely self-paced online course - you decide when you start and when you finish.
How long do I have access to the course?
How does lifetime access sound? After enrolling, you have unlimited access to this course for as long as you like - across any and all devices you own.
What if I am unhappy with the course?
We would never want you to be unhappy! If you are unsatisfied with your purchase, contact us in the first 30 days and we will give you a full refund.
I designed this course to be exactly what I had needed when I started my first project and was figuring out how everything can play together. Hopefully, you can save countless hours of trial & error by applying the knowledge packed into this course.